Hundreds of Ukrainian orphans left for Poland after escaping fighting in the south of the country, while others arrived in Israel and Poland and young cancer patients reached Italy.
More than 200 children, from teenagers to toddlers, arrived in the western city of Lviv on Saturday after a 24-hour train journey with their carers, after leaving an orphanage in one of the Ukraine conflict areas.
The 215 children had traveled 588 miles (947 km) from their orphanage in Zaporizhzhia, in southeastern Ukraine, to the relative safety of Lviv, from where they travel to Poland.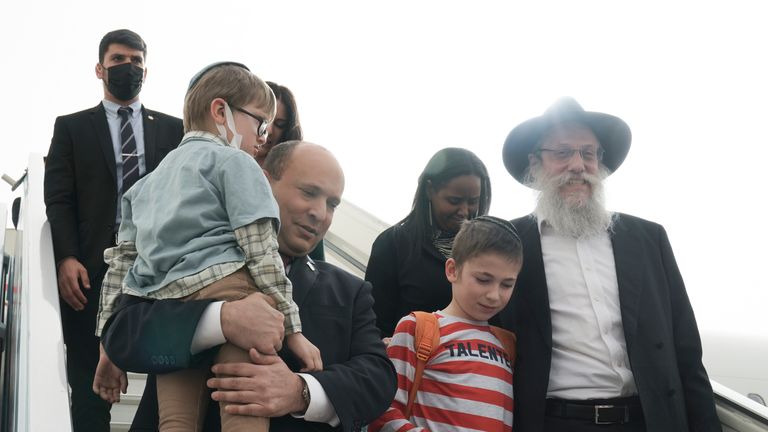 Invasion in Ukraine: Live Updates
They left Zaporizhzhia on the day Russian troops attacked a nearby nuclear power plant, an attack which some say could have caused a nuclear disaster.
Olha Kycher, director of the Central Christian Orphanage in Zaporizhzhia, said: "My heart is torn. I'm sorry… It's hard.
Journalists flee during shelling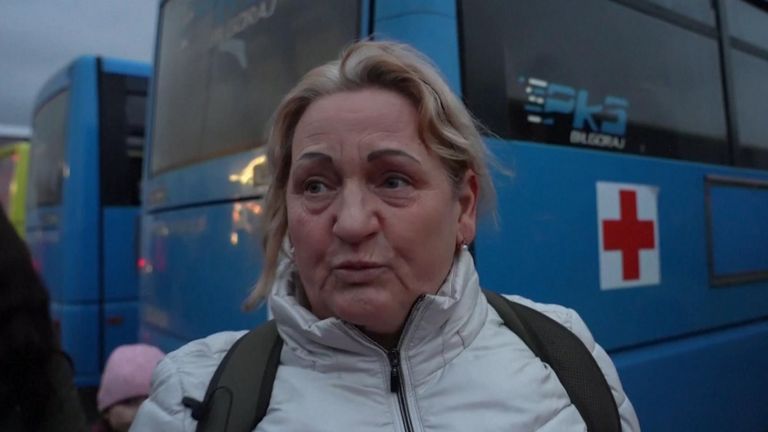 "When families are separated, it's very hard. I'm sorry, I'm just at a loss for words. And I'm so sorry for these children, they are so young.
"Putin says he's doing something here, but he's just killing people, just killing people.
Key developments:
• Another attempt to evacuate Mariupol fails as both sides accuse each other
• Ukrainians count the human cost of the invasion
• 'Putin must fail' – PM's six-point plan to resolve crisis ahead of talks with world leaders
• Visa and Mastercard announce the suspension of their operations in Russia
• China warns US not to 'add fuel to flames' as Russia continues attack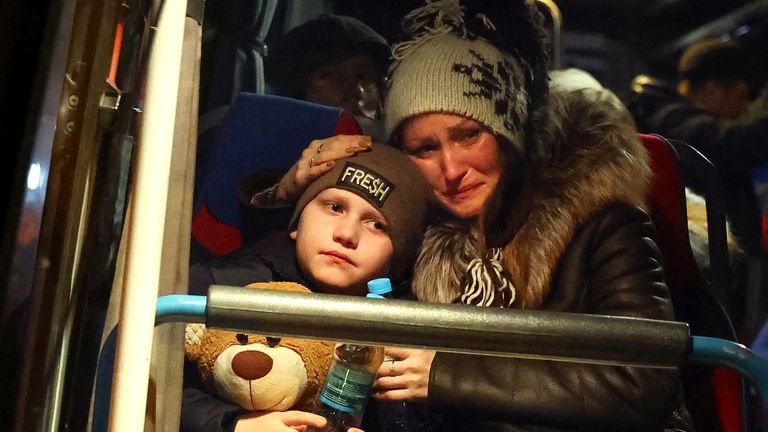 "We don't want to leave Ukraine, we love it. It's so hard. But unfortunately we have to leave. We really want to come back."
After waiting at the Lviv train station, the children boarded buses for their new home in neighboring Poland.
The older ones took care of the younger ones, some of whom clung to soft toys.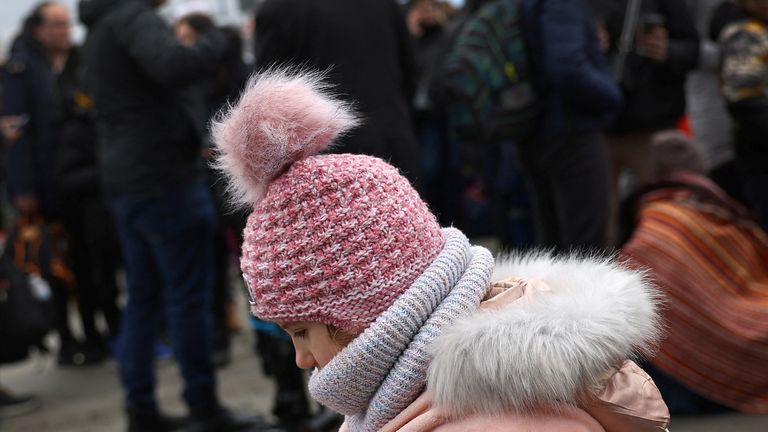 Vladimir Kovtun, 16, said he now felt safe.
"It's terrifying to stay in Zaporizhzhia when the air raid sirens go off and we constantly have to hide in the basement."
More than 65,000 refugees passed through the station on Friday alone, Lviv Mayor Andriy Sadovy said.
A different set of children from orphanages in Kiev, Odessa and Kharkiv, among other places, are staying at a hotel in Rawa Mazowieck in central Poland.
Some of them left their homes to escape an attack and "came back and there was no orphanage," said Tomasz Wierczewski, president of CKS Ossa.
Orphans arrive in Israel from Ukraine

Elena, a 56-year-old childcare worker, said fear was everywhere: "They [the children] Are afraid. And we are afraid. We have no answers for them. We don't know what will happen tomorrow, what will happen in an hour."
Bogdana, from Odessa, said she was woken up by explosions at the start of the invasion: "We woke up from the explosions at 5:30 in the morning of February 24.
"When we heard the explosions, we were immediately rounded up and evacuated to a nearby kindergarten."
Israeli Prime Minister Naftali Bennett was at Ben Gurion Airport on Sunday to meet a group of 100 Ukrainian Jewish orphans who had fled the fighting. Subsequent flights brought in another 300 people.
The children lived in Zhytomyr, central Ukraine, before being brought to Israel by the KKL-JNF organization.
Follow the Daily podcast on apple podcast, google podcast, Spotify, Loud speaker
A group of 13 Ukrainian children in need of cancer treatment arrived in Italy on Saturday, accompanied by various family members.
The patients and their relatives landed in Turin, thanks to local political leaders, local businesses that paid for their flights and the Ukrainian Embassy in Italy.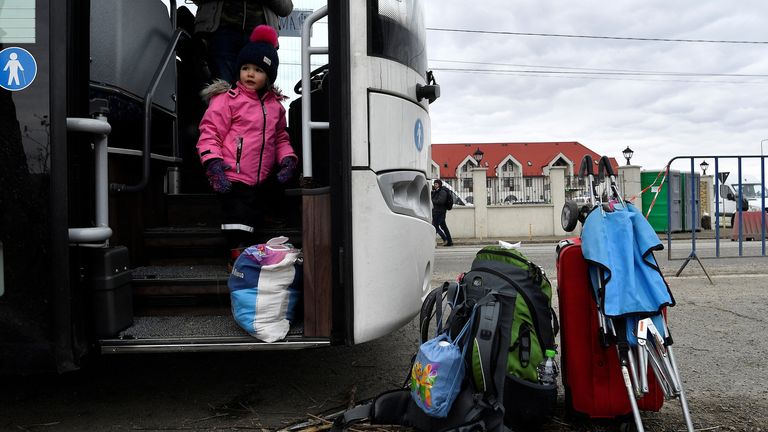 More than 1.3 million Ukrainians have left the country since the start of the Russian invasion on February 24, the United Nations announced on Saturday.
Figures released by the UN Refugee Agency (UNHCR) show that 1.37 million people fled Ukraine to neighboring European countries after the military offensive ordered by Russian President Vladimir Putin.